How to dress comfortable and stylish while pregnant
Your pregnant and not sure how to dress right? I have been there; I have had three baby girls myself, and I remember how it felt to be unsure of what to wear and how to look good. Clothes aren't fitting right anymore, boobs are growing and shirts won't close, right? Today will change how the rest of your pregnancy goes! Today will be the day that you can get up and get dressed and actually look stylish and comfortable!
Halftee Layering Fashions
! HALFTEE, originally created for the expected mom. When button up tops start to pull in the chest, put on a Halftee and pop open that snuggly buttons. With a Halftee, you can layer but not have that layer interfere with your cute growing belly.
When those tops or dresses start fitting all wrong, put on any style of Halftee, and you can fit any problem, COMFORTABLY! When you have that darn cute baby, and it is time to nurse, make sure you have your HALFTEE on, and you can discreetly nurse.
When your body starts coming back, put on your HALFTEE and keep a stylish layered look.. Even when your tops are  still not fitting right.
Boy what I would have given to have these solution pieces when I was going through all the stages of pregnancy. You can be comfortable and get the solution pieces you need without bothering your belly! No bulk around your belly!
My favorite photo shoot was this one, dressing our cute prego! Enjoy your pregnancy, get dressed starting with any style of HALFTEE, and you can look
comfortable and stylish
!
I am was and still am totally obsess with this FatGirlSoap from Bliss.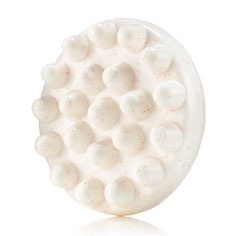 My Ultimate cozy slipper when I was pregnant.. 
My absolute favorite perfume EVER!! 
My favorite style of dress when I was pregnant.  Pick out your favorite style of
HALFTEE
and some converse and your set!
XX Noelle